It's not a secret, people prefer to interact with people they like. The ability to create rapport is a fundamental skill in sales, management, executive-level leadership and everyday life.
The goal of DISC profiling is to gain significant advantage over your competitors by building and maximising productive relationships using this invaluable behaviour identification system.
Workshop outcomes
Our 'personality profiling for profits' workshop will teach you how to positively persuade other people and drive sales, build "A" teams for special projects, improve hiring & selection, empower management and so much more.
You will receive your own online DISC profile assessment to complete prior to the workshop (worth £70) along with a platinum workbook to use during and after the session.
During the workshop you will learn:
How to understand your own DISC personality profile
Specific skills to improve your own interpersonal interactions
How to identify the DISC personality profile of others
How to establish rapport with others more easily
How to become more persuasive
How to avoid miscommunication
How to use DISC profiling to improve performance, productivity and profits
What is DISC?
Based on the research of Dr. William Moulton Marston, DISC is the most widely-used and powerful behaviour profiling tool of its kind, supported by decades of research and continuous validation.
DISC personality profiling can be effectively used in the following areas:
Change management
Coaching
Conflict resolution
Customer service
Hiring and selection
Increasing performance
Increasing productivity
Increasing profits
Leadership programs
Management skills
Mentoring
Sales training
Teambuilding
Team meetings
About the host
As a certified DISC practitioner,
Business Growth Specialist Kevin Riley
will teach you how to understand DISC and apply it in all aspects of your professional and personal life to positively influence everyone you come into contact with.
Kevin is an experienced and accomplished business leader who has developed and lead SMEs over the last 20 years. He is experienced in managing growth in key areas including Sales, Marketing, Operations, Finance and HR. Kevin is passionate about developing leaders, creating high performing teams and repeatable processes to achieve sustained profitable growth.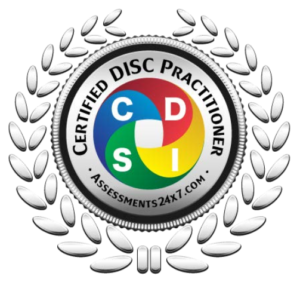 Thursday 16th April
10:00 am - 1:30 pm
from £149+VAT
ONLINE VIRTUAL MEETING
https://zoom.us/s/7710662647
ORGANISER'S PHONE NUMBER
01926 942 144