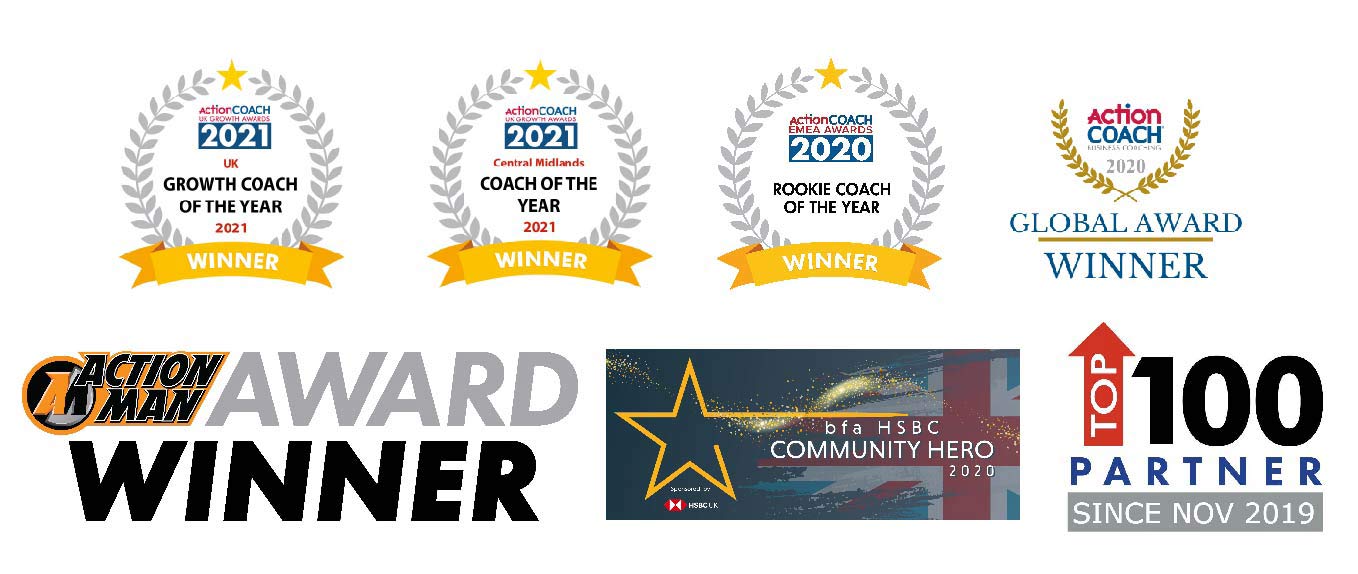 Who is Kevin?
As an experienced and accomplished business leader, developing and leading SMEs over the last 20 years across two continents, I have real world experience of the challenges business owners experience and face. I have developed and lead all key areas such as Sales, Marketing, Operations, Finance and HR through the different phases of their growth. I am passionate about developing leaders and enjoy delivering successful high performing teams and repeatable processes, to provide sustained profitable growths. I am on a mission to enable business owners to not only create great businesses with sustained profitable growth, but also to lead incredible lives; lives providing the freedom that business ownership always promises yet rarely delivers.
So what?
In my experience, whilst all businesses are different, I have yet to come across a business leader or owner, who does not struggle with Time, Team or Money issues in their personal or professional life. I too have personally faced these challenges, and using this experience and the proven solutions from ActionCOACH, the world's best business coaching system, we will ensure you overcome them and thrive.
I'll work with you to provide clarity on what your business looks like in the near and long term and plan exactly how we deliver your goals. We will work closely on your business plan, sales and marketing strategies and build a reliable, high-performing and highly-engaged team. You will be able to move away from essentially having a job working in your business, to working on your business, which is exactly what is required to take your business to the next level.
With your in depth knowledge of your business, the proven system of ActionCOACH, and my business experience, I will help make the complicated things simple.   I will not only show you how to increase your business revenues and profits, often quite dramatically, but also how to develop your business so that you, as the owner, can work less, relax more, and enjoy the fruits of your labour…..if those are or can become your goals.
Coaching with Kevin
I care
I am relentless in doing whatever it takes for you because I care. It is this care that drives me.   I want the best for you. I am committed to supporting you in taking a fresh look and developing your team and business, helping you to see the light on the dark days and ensuring you can achieve your goals and dreams.
Honest and open long term partnerships
Our partnership works best when we naturally enjoy working with each other. I will hold you to account, asking the right questions, often challenging ones, and I promise to always be honest and open with you. This requires a strong relationship and commitment and, in my experience, is the only way to produce great results over a long term relationship.
Fun and enjoyable
A coaching journey with me will be fun, enjoyable and fulfilling. It's my approach to life in general. Great people join and stay with businesses that are fun and enjoyable to work in. This starts with you as the business owner. It is important to me that when we look back and celebrate our success together, we not only see all the hard work, but remember how much fun it was.

Always there with calm but insightful guidance and questions. I always feel that my Action Coach is 100% committed to me as a person and my business.

Davis Saunderson - VLS LTD

It was so simple and made so much sense! I am the World's most UNorganised person and I never thought I would have time to do the course, let alone put actions into place.

Julia Clifford - iCAN Health and Fitness

Clarity, focus and a plan
It gives me clarity, focus and a plan on what needs doing to move the business forward towards my goals. It's great fun and the other people in the coaching group are such a support.

Jill Davies - Granite 5

Wish I'd met you 20 years ago
Working with ActionCOACH has had a huge impact on me and my business. My coach doesn't tell me what to do, but has a canny way of asking the right questions that lead me to make my own decisions. I find the opinion of someone outside of my business very useful to bounce new ideas off and i now have clearly defined goals with a route map on how to achieve them. Thank you. I wish I'd met you 20 years ago!

Paul Youngs - Expert Print Management Ltd
Get In Touch
How Can We Help You?
Send a message
Contact info
ActionCOACH Warwick Suite 51,
Pure Offices,
Plato Close,
Leamington Spa
CV34 6WE