ActionCOACH Warwick
Kenilworth, Leamington Spa, Warwick and Banbury
If you want to increase your profits, improve your team and get more out of your time, there's never been a safer way to do it… our business growth methodology is so tried and tested, we guarantee your profits will more than pay for the service.
Why have a coach?
To access to the practical knowledge that your coach has, in relation to the development of strategies to improve all areas of your business.
To remain accountable to a pro-active mentor who will make sure you work on the business not just in it.
To have someone experienced to brainstorm with as a fellow business owner; somebody who understands the psychological challenges you face as a business owner.
To receive a true outside perspective, from someone who isn't blinded by the industry norms.
Business Growth Events
Upcoming Events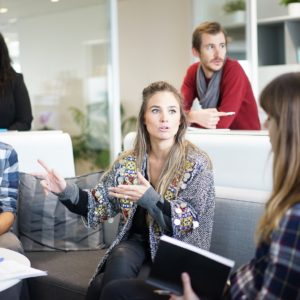 BusinessCLUB October 2020
Being a solopreneur is an invigorating experience. You get to create your own opportunities, control your schedule, make your own decisions and dedicate yourself to achieving your goals. However, being in business can be tough. Statistics show that around 80% of all new businesses will fail within the first few years. The key to long-term…
BusinessCLUB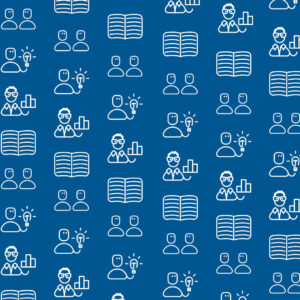 BookCLUB October 2020
BookCLUB meets online on the last Thursday of each month. It is a great opportunity to learn, network virtually with other businesses and to implement real changes into both your life and business. You will learn the secrets of success and receive coaching from the world's number 1 business coaching company. BookCLUB kicks off at…
BookCLUB
View the full business events calendar

Kevin is brilliant at helping you see the light
Where do I begin? Kevin is brilliant at helping you see the light through the trees, getting you to really understand your business, and what you need to do to take it forward. There are times I've felt like giving up but Kevin helps me see the ways forward and gives me strategies to deal with the difficult days. It's not always easy and Kevin will hold you accountable to do the things you've discussed, but that's his job and he's very good at it.

Maria Ellard - Reynolds Blinds, Leamington Spa

Absolutely amazing! Kevin is a hugely knowledgeable coach who inspires and supports everyone to achieve their business goals. I've been working with Kevin and the team for a few months now and it's given me so many new ideas, strategies and a network of like-minded people. The team supporting Kevin (Wendy and Lizzie) are lovely - helpful, friendly and efficient! Thank you all!

Sophie Parker - Tutor in a Box, Warwickshire

So excited about moving the business forward
You have really put the fire back in my belly and I'm so excited about moving the business forward, so thank you so much for this Kevin. You are a star!

Lizzie Barker - Creature Candy, Warwickshire

It's SUCH a pleasure working with you guys, not only are you all brilliant at what you do, you're great fun to be with too.

Charlie Budd - The Tall Photographer, Warwickshire

Always there with calm but insightful guidance and questions. I always feel that my Action Coach is 100% committed to me as a person and my business.

Davis Saunderson - VLS Ltd

Wish I'd met you 20 years ago
Working with ActionCOACH has had a huge impact on me and my business. My coach doesn't tell me what to do, but has a canny way of asking the right questions that lead me to make my own decisions. I find the opinion of someone outside of my business very useful to bounce new ideas off and now I have clearly defined goals with a route map on how to achieve them. Thank you. I wish I'd met you 20 years ago!

Paul Youngs - Expert Print Management Ltd
Get In Touch
How Can We Help You?
Send a message
Contact info
Warwick - ActionCOACH Suite 9,
Pure Offices,
Plato Close,
Leamington Spa
CV34 6WE