Business Growth Specialists
Kevin Riley and Kath Cleary
Working with business owners in Coventry, Kenilworth, Leamington Spa, Warwick and Banbury
If you want to increase your profits, improve your team and get more out of your time, there's never been a safer way to do it… our business growth methodology is so tried and tested, we guarantee your profits will more than pay for the service.
Why have a coach?
To access to the practical knowledge that your coach has, in relation to the development of strategies to improve all areas of your business.
To remain accountable to a pro-active mentor who will make sure you work on the business not just in it.
To have someone experienced to brainstorm with as a fellow business owner; somebody who understands the psychological challenges you face as a business owner.
To receive a true outside perspective, from someone who isn't blinded by the industry norms.
Business Growth Events
Upcoming Events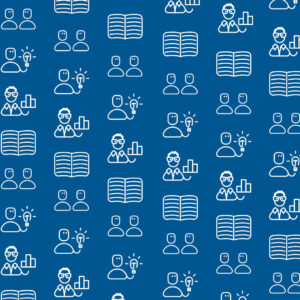 BookCLUB September 2021
We hear business owners saying they intend to read 'that book' or implement 'that learning' but never get around to it… all of that will be a thing of the past! BookCLUB meets on the last Thursday of each month  ***Please note: we are meeting on the 4th Thursday in September (Thursday 23rd)*** . It…
BookCLUB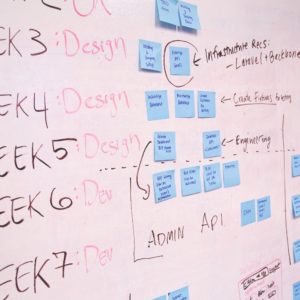 GrowthCLUB – September 2021
Create the roadmap to your success with GrowthCLUB – 90 day business plan Many business owners get caught up in the day-to-day running of their business. Finding time to plan and to reflect on what's working and what isn't can be extremely difficult. We will inspire and teach you how to write a 90 day…
GrowthCLUB
View the full business events calendar

Kevin is brilliant at helping you see the light
Where do I begin? Kevin is brilliant at helping you see the light through the trees, getting you to really understand your business, and what you need to do to take it forward. There are times I've felt like giving up but Kevin helps me see the ways forward and gives me strategies to deal with the difficult days. It's not always easy and Kevin will hold you accountable to do the things you've discussed, but that's his job and he's very good at it.

Maria Ellard - Reynolds Blinds, Leamington Spa

Absolutely amazing! Kevin is a hugely knowledgeable coach who inspires and supports everyone to achieve their business goals. I've been working with Kevin and the team for a few months now and it's given me so many new ideas, strategies and a network of like-minded people. The team supporting Kevin (Wendy and Lizzie) are lovely - helpful, friendly and efficient! Thank you all!

Sophie Parker - Tutor in a Box, Warwickshire

So excited about moving the business forward
You have really put the fire back in my belly and I'm so excited about moving the business forward, so thank you so much for this Kevin. You are a star!

Lizzie Barker - Creature Candy, Warwickshire

It's SUCH a pleasure working with you guys, not only are you all brilliant at what you do, you're great fun to be with too.

Charlie Budd - The Tall Photographer, Warwickshire

Signing up to your coaching was the best move I made
Kevin has given me the confidence to believe in myself and my dream. His guidance and support has seen my business grow and thrive through a pandemic. I really do feel I am coming out of 2020 a much stronger person, along with a far more robust business model.

Signing up to your coaching was the best move I made - the dream is looking more like reality. I am excited for what 2021 brings!

Wendy Morris - Nimda Business Services

The advice that Kevin has provided has been invaluable to my business
The advice that Kevin has provided has been invaluable to my business, the way in which I work and my ongoing internal thoughts. His professionalism and honesty are second to none, when I asked for advice he pointed me in the right direction – no hesitation. Kevin has made me look forward to the future in which my business will grow from strength to strength. He will continue to be in my mind hanging by the signposts asking 'which way next…'

Machan Enever - Hawksbee Lighting Design Consultancy
Get In Touch
How Can We Help You?
Send a message
Contact info
ActionCOACH Warwick Suite 51,
Pure Offices,
Plato Close,
Leamington Spa
CV34 6WE